Why Maintaining Your Parking Lot Striping Is Essential
The exterior half of your Cedar Rapids business provides the first impression of your company in terms of appearance and even customer service. To ensure you're making the best possible impression, you need to keep your parking lot in a beautiful, well-maintained condition. After all, a well-maintained parking lot will help make your business stand out.
To keep your parking lot in the best possible condition, you need to take care to make sure you maintain your parking lot striping. Clear parking lot striping will keep your business looking great while also providing a number of essential practical qualities. Read on to learn a few of the important reasons why it's important to maintain clear striping in your parking lot: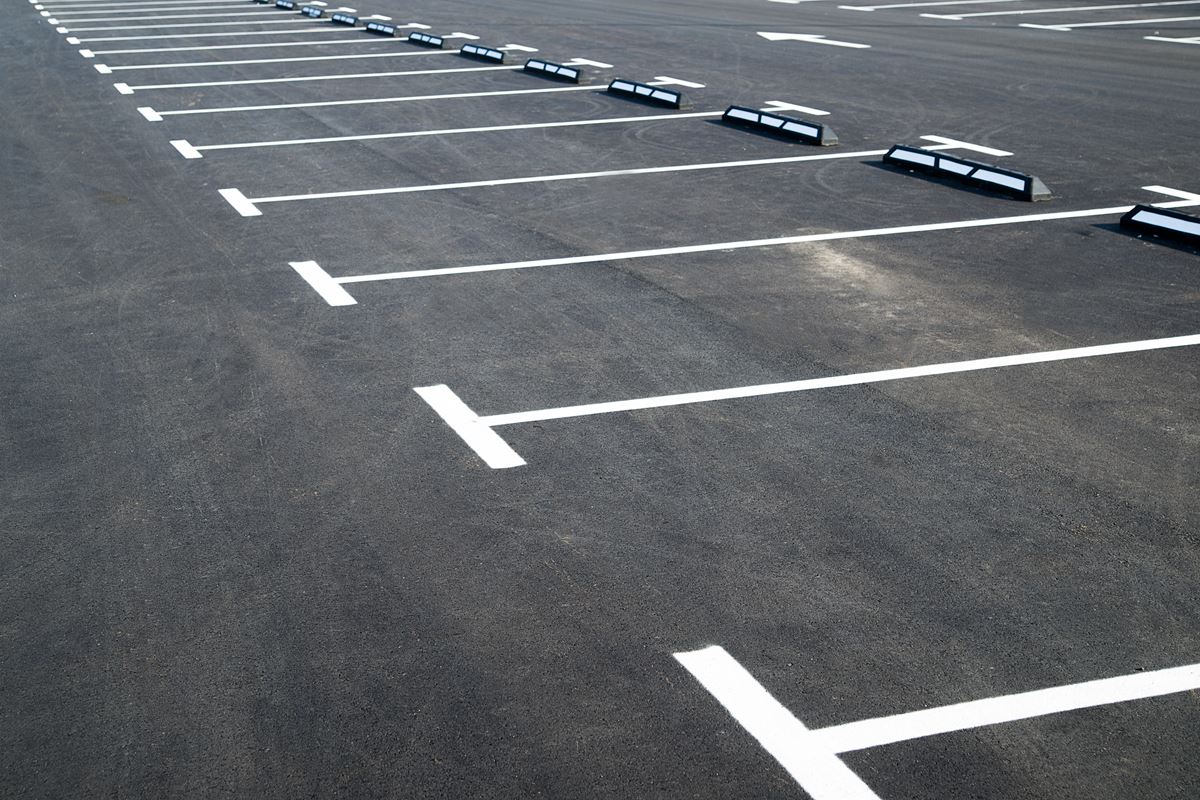 Protection from Legal Action
Parking lot striping is essential for delineating areas that are reserved for handicap parking, emergency vehicles, and the like. You may find yourself incurring some nasty legal fees if your striping fades to the point that those distinctions aren't made clear. To avoid those fees and other legal repercussions, you need to make sure those distinctions are always made clear with well-maintained parking lot striping.
Clarity
Parking lot striping is important for far more than just aesthetics. After all, the primary purpose of this striping is to clearly communicate how to maneuver vehicles through your parking lot and where those vehicles can and can't park. If your striping becomes faded, the information being communicated will become muddied. So, you need to maintain your striping so you can clearly communicate this vital information:
Tell drivers which way to move about your parking lot
Clearly indicate where the parking spaces are and how large they are
Designate dedicated handicap spaces
Signal areas where drivers need to yield to traffic
Curb Appeal
Still, even with those practical concerns in mind, we can't overlook the aesthetic benefits that clear parking lot striping provides—nor can we deny the importance of maintaining excellent appearances in the business world. So, you need to strive to maintain your parking lot striping to maintain your business' curb appeal, which will help to bring in customers and give your business a positive reputation.
Is Your Parking Lot Striping Faded? Then Look to Our Cedar Rapids Team Today!
When it's time to get your parking lot striping redone, you need to leave that work in the hands of the experienced professionals at Mike Wolfe Painting. Our Cedar Rapids painting contractors will provide quick work and quality results that will keep your business looking great while allowing you to enjoy these qualities to the fullest.