Get Your Cedar Rapids Parking Lot Looking Its Best with a Parking Lot Striping
A business comes with many responsibilities, big and small, and one responsibility that might be easy to overlook in the face of the more pressing ones is maintaining your parking lot.
But you shouldn't overlook this responsibility, as a poorly maintained parking lot might deter customers who view your business as too shoddy to deal with. So, you need to keep your parking lot in a clean, attractive condition, and one of the best ways to do that is to keep its parking stripes looking bright and defined.
Of course, doing that can be an uphill battle as your parking lot stripes contend with the sun and rain that can fade and flake them over time. But fret not: Should your parking lot striping have worn away over the years, you can get it looking like new once more by calling our Cedar Rapids Painting Contractor for a parking lot striping!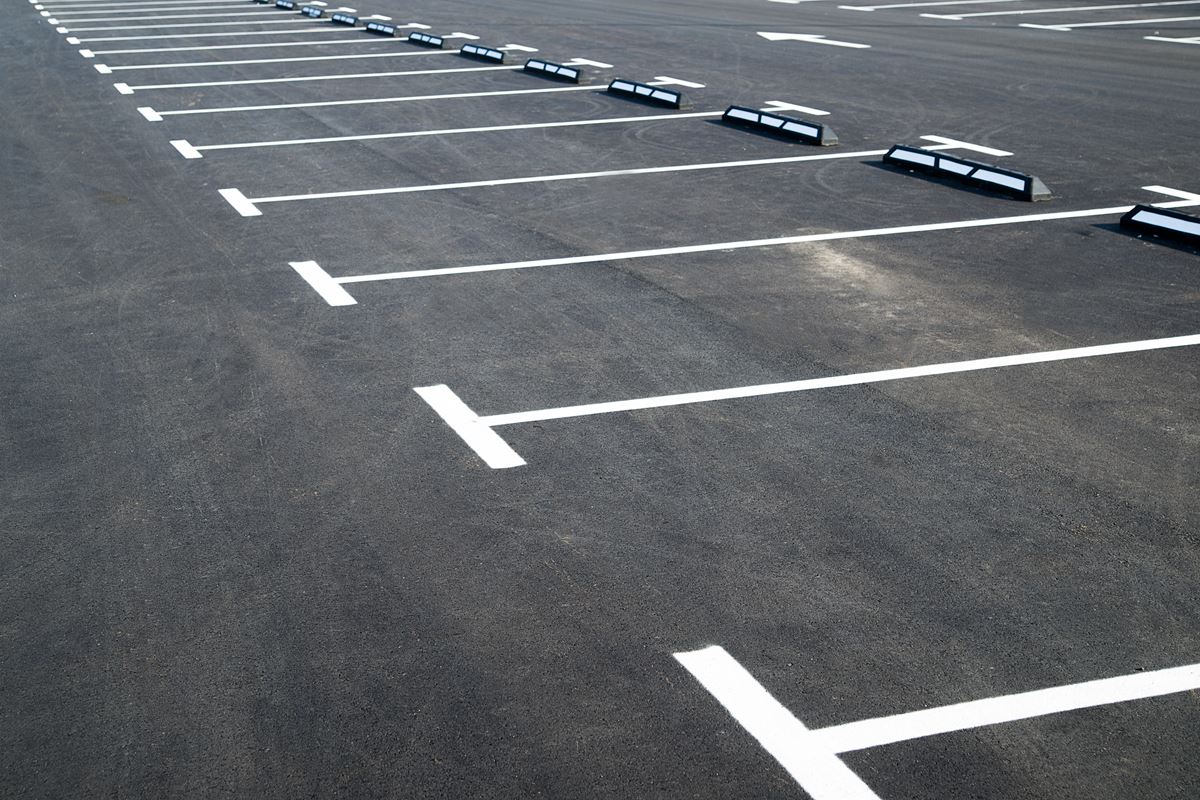 Better Curb Appeal
A business needs curb appeal to bring in customers -- and, more importantly, to not scare them away. So, it's important to keep its exterior in a beautiful, alluring condition.
With a parking lot whose stripes are wearing away, you might experience a difficult time keeping your business in that kind of condition. Luckily, though, you can get your parking lot looking beautiful and new once more by calling us for a quick and thorough parking lot striping!
Increased Parking Lot Safety
Clear parking lot striping does more than simply make your business look attractive. It also increases the safety of your parking lot. After all, a parking lot with faded, hard-to-see striping could become a haphazardous danger zone as motorists simply guess where to park.
Let's face it: People can be bad enough drivers without clear, defined parameters that tell them where to move their vehicles. If you want to help keep motorists as directed and, thus, safe as possible, call Mike Wolfe Painting for a parking lot striping when the need for one becomes pressing.
If your Grand Rapids-based business needs a parking lot striping, call Mike Wolfe Painting. With over 20 years of experience in the painting business, we have more than enough expertise to provide a quick, high-quality job to help keep your business looking its best and to keep it as safe as possible.
Recent Articles
The exterior half of your Cedar Rapids business provides the first impression of your company in terms of appearance and even customer service. […]
Read More
If you own your own business, you're responsible for more than just your own financial well-being: You're also responsible for the financial well-beings of your employees. […]
Read More
If you are looking for Cedar Rapids Parking Lot Striping then please call 319-393-3764 or complete our