Epoxy Flooring to Keep Your Commercial Garage in Marion Safe
If you run a commercial garage, then safety needs to be your first and foremost concern. Fortunately, there are many precautions you can take to ensure that your garage is as safe as can be for your employees, and one of the biggest and most effective steps you can take is to get epoxy flooring for it.
Epoxy flooring offers a range of safety benefits that are sure to keep your commercial garage in Marion as safe as can be. Not sure what those benefits are? Then just read on, and you'll see how epoxy flooring can keep your workers safe thanks to its . . .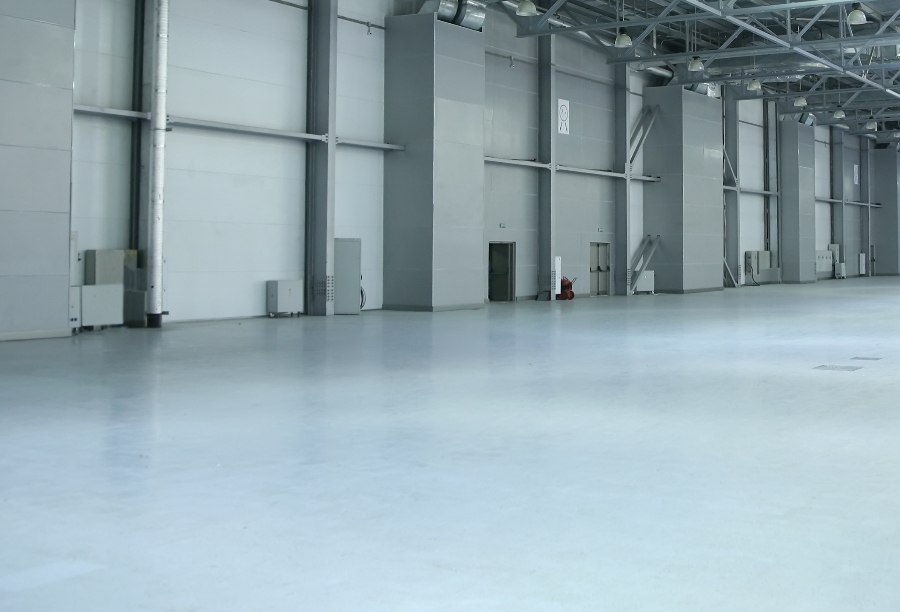 Better Durability
A commercial garage is loaded with all manners of heavy equipment and machinery, and over time, all of these weighty installations can cause breakages in your flooring. These breakages can make for a decidedly unsafe work environment, as they can increase the likelihood that your employees could trip and harm themselves.
While you can't do anything about all the weight that bears down on your commercial flooring at all times, you can do something to ensure that your flooring won't break under that weight. That something is to get epoxy flooring. A durable flooring option, epoxy will help prevent breakages, keeping your employees safe from falls.
Slip Resistance
While we're on the subject of falling in the workplace, we can't overlook one of the most common reasons for this problem: slippery flooring. Unfortunately, your workplace is loaded with all manners of paints and oils and other liquids that make it easy for your employees to slip and fall.
Also unfortunate is the fact that you can't do anything to remove these liquids from your Marion commercial garage. A much more fortunate fact, however, is that you can get epoxy flooring to minimize slippery workplace surfaces. This flooring option is easy to clean, so it won't develop thick, slippery layers that pose a threat to your employees' well-being.
Increased Visibility
The heavy machinery and the like that we detailed above poses a risk to more than just your garage flooring. It can also pose a risk to your employees if they were to run into any heavy machinery or -- worse yet -- get run into by any of it.
That's why visibility is key to maintaining safety in your commercial garage, and a great way to do that is to get epoxy flooring. Bright and highly reflective, this flooring option will allow your team to see as clearly as possible in the workplace, helping to reduce the likelihood of accidents caused by low visibility.
Get Quality Epoxy Flooring from Our Painting Contractors
Did this article convince you that epoxy flooring is a must for any safety-conscious commercial business? If so, you need to call the Marion painting company, Mike Wolfe Painting, today. We offer epoxy flooring services that will keep your commercial garage as safe as can be, guaranteed.