Is Epoxy Flooring Right for You? The Pros and Cons Will Tell You If It Is
Epoxy flooring is a great flooring option for most homes – but is it right for your home? It's best that you know for sure if it is before you commit to it. After all, a new floor can set you back quite a few dollars, so you'll want to be sure you're not just wasting your money.
Fortunately, you can know whether epoxy is right for you before you spend the first dollar on it. To do that, you simply need to know the pros and cons of this flooring option. Just read on, and this article will tell you all the ways that epoxy flooring might or might NOT be the ideal floor for your Cedar Rapids home.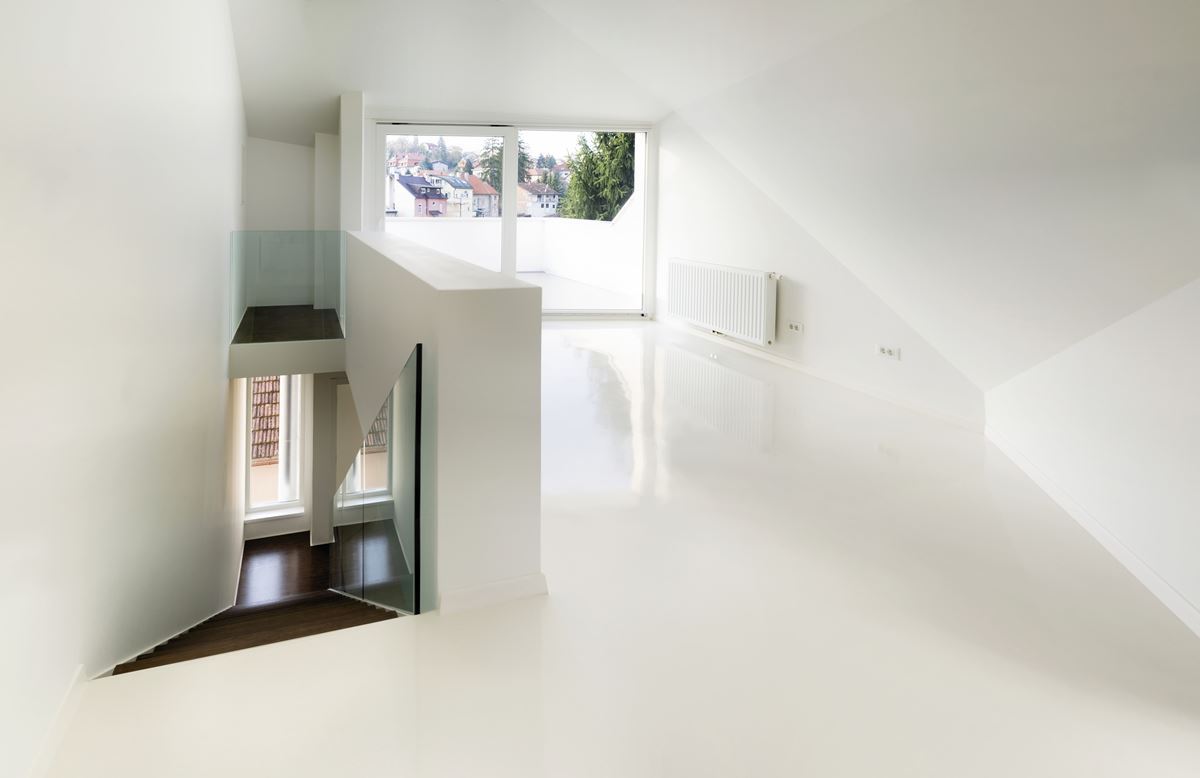 Epoxy Flooring Cons
Really, the only major downside to epoxy flooring occurs only at the outset, so if you think you can get past the initial phase of getting it installed, you'll be good to go. Still, you may find this initial stage too much for you to want to get through. So, before you commit to epoxy, realize that you're also committing to . . .
High Upfront Cost
All good things come at a price, and since epoxy is largely considered a great thing, you can expect its price to be similarly great. No, epoxy is not among the more "budget-friendly" flooring options, so if you're shopping with frugality in mind, you may want to look elsewhere.
A Potentially Long Installation Process
Of course, money is always replaceable. So, maybe you don't mind shelling out a few (or quite more than a few) extra bucks just to enjoy an epoxy floor. What you may not like throwing away, however, is your time. Unfortunately, since it's a rather tricky kind of floor to install, you can expect to hunker down for quite a bit while your experts get yours installed if you opt to get it.
Epoxy Flooring Pros
It's not all bad when it comes to epoxy flooring. In fact, it's actually mostly good. Yes, you might have to put in a bit more money than you'd care to just to enjoy this flooring option, but that investment will be well worth it when you consider that epoxy has all of this to offer:
Longevity
When you put in the time and money to get a new installation for your home, you're surely going to want to enjoy that installation for many years to come. For that reason, you'll fall in love with epoxy. This durable flooring option will continue looking beautiful and new for literal DECADES to come, making it a great long-term investment.
Safety
Yes, it's important to maintain the installations in your home – but it's far more important to maintain the best safety within your home. If you're always looking for ways to make your home safer than ever, you need to look into epoxy flooring. With its slip-resistant design, epoxy will help keep you and your loved ones as safe as can be.
Beauty
Your home is a reflection of you, and you want that reflection to be a beautiful one, right? Of course you do. To make your home make you look its best, you need to keep your home looking its best from top to bottom. When it comes to the bottom half, you can hardly find a more beautiful flooring option than epoxy thanks to its array of stunning natural colors and designs.
Call Our Cedar Rapids Painting Contractors for Your Epoxy Flooring Needs
All right, so, is epoxy flooring right for you? It is? Great! Now there's nothing left to do but give Mike Wolfe Painting a call today. Our expert painting contractors in Cedar Rapids offer top-rated epoxy services that will allow you to fully enjoy all the pros that this flooring option has to offer.